Lust auf PrEP! Gemeinsam für Safer Sex & sexuelle Gesundheit.

We advocate the rapid implementation of low-threshold and free access to HIV PrEP. This step would offer a cost-efficient and highly effective contribution to general HIV prevention and especially to the protection of vulnerable groups.
It is high time that Austria follows international examples and makes HIV PrEP available as a service of public health care!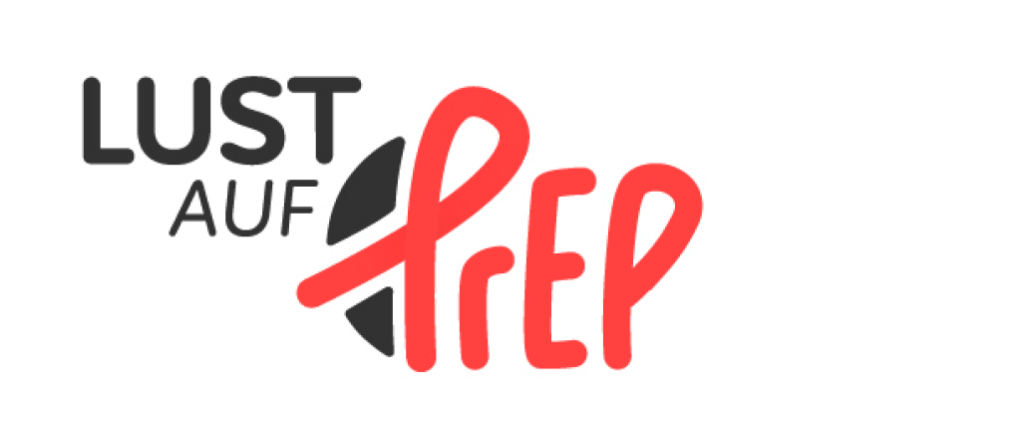 PrEP IS A TRUE CARRIER OF HOPE: BUT ONLY IF YOU ARE FULFILLED WITH INFORMATION CAN YOU JUDGE WHEETFULLY IF IT FITS YOU! WHAT IS THE PrEP?
PrEP is an HIV medication that HIV-negative people take as a preventive measure to maintain their negative HIV status.
WHAT DO I HAVE TO PAY ATTENTION TO BEFORE TAKING IT?
Some examinations are necessary beforehand:
- An HIV infection must be reliably ruled out - the last risk contact must have been longer than six weeks ago.
- renal function monitoring
- Up-to-date hepatitis B vaccination, hepatitis B infection healed or hepatitis B infection ruled out.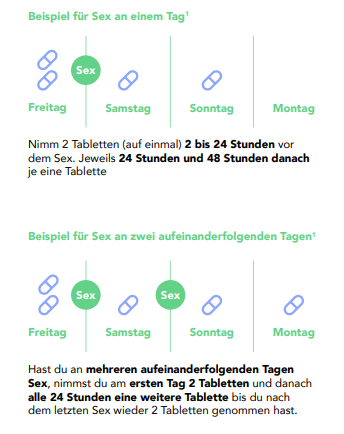 Basically, it should be taken every day (every 24 hours)because only this intake regimen offers the highest protection and is the variant approved in Austria. This variant can be used equally by all persons, regardless of sexual characteristics.
Another form of administration is the occasion-related variant (PrEP on demand). CAUTION: This variant only works for men or people with a penis, because the drug accumulates more quickly in the penile mucosa or in the intestinal mucosa. This is because the drug accumulates more slowly in the vaginal mucosa than in the penile mucosa.
WHAT ELSE DO I HAVE TO WATCH OUT FOR?
Every 3 months, the following examinations must be carried out with your HIV specialist: • HIV
status (via HIV antibody test) •
Examinations for other STIs
• Kidney function control
WELCHE KOSTEN SIND ZU TRAGEN?
In Österreich ist die PrEP aktuell für alle kostenpflichtig. Im günstigsten Fall kostet sie immer noch 45,90 Euro/Packung, zuzüglich der dafür nötigen, privat zu finanzierenden Untersuchungen bei einem*einer HIV-Spezialist*in.
This is neither low-threshold nor can vulnerable groups afford it. That is why we are also calling for these costs to be borne by the public sector.
WHAT EFFECT AND SIDE EFFECTS ARE THERE?
Taken correctly, PrEP protects against HIV infection at least as well as a condom. However, it does not protect against other STIs such as syphilis, gonorrhea & co. Therefore, condoms and check-up examinations every 3 months offer additional protection. Occasionally, PrEP causes harmless side effects, such as headaches or stomach pain. These usually subside after a few weeks. Rarely, there are side effects that can affect the kidney or bones. That is why regular medical check-ups are important.
DO YOU HAVE ANY QUESTIONS?
Der aktuelle PrEP-Folder der AIDS-Hilfen Österreichs zum Download: